Plank Junior High Student Missing Homework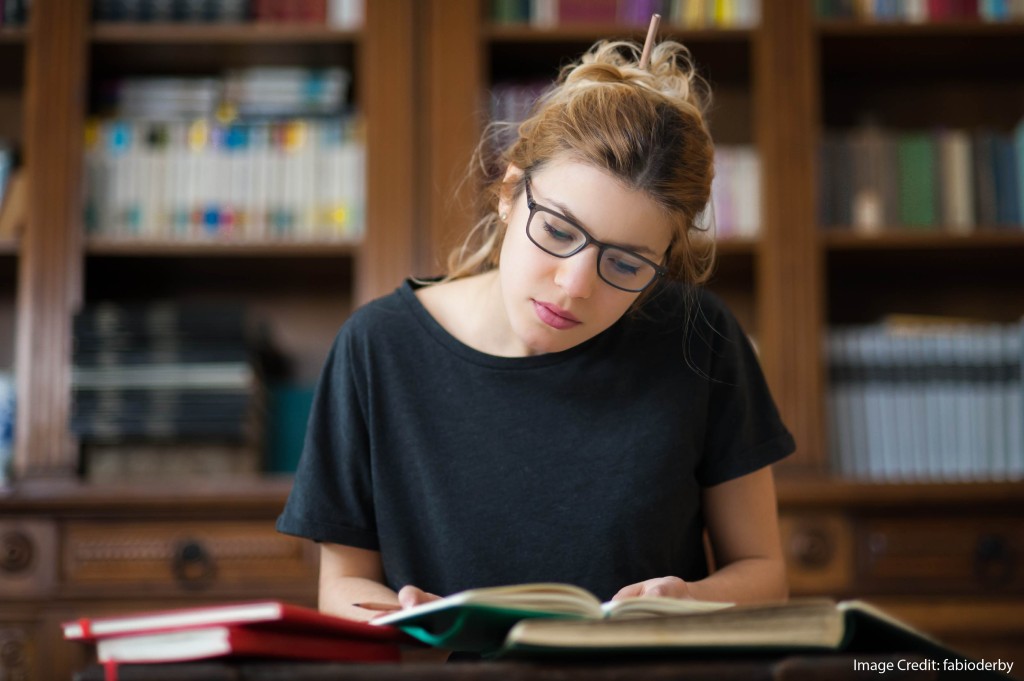 Ok: you've taught your students a particular topic, and you've provided them with lots of ways to review and practice for the upcoming test. But, will they do so?
How can you ensure that they prepare most effectively?
Patricia Chen's research team studied a surprisingly simple answer to this question. You might help your students study by asking them to think about the approaches that they will use–and, to make specific plans.
Chen & Co. asked students to follow a four step process:
Step 1: students wrote about the kind of questions they expected on the test.
Step 2: they then chose the resources they wanted to use to prepare for those questions. The checklist from which they chose included 15 options, such as "go over practice exam questions," "go to professor's office hours," and "work with a peer study group."
Step 3: they wrote why and how they thought each of the resources they selected might be helpful.
Step 4: they made specific and realistic plans about where and when they would use those resources.
Compared to a control group–who were simply reminded that they should study for the upcoming exam–students in this group averaged 1/3 of a letter grade higher.
For example, students in the control group had an average class grade of 79.23. Those who went through these 4 steps had an average grade of 83.44.
That's a lot of extra learning from asking four basic questions.
What Should We Do?
Chen's research team worked with college students studying statistics. Do their conclusions apply to–say–5th graders studying history? Or, 10th graders learning chemistry?
As is so often the case, individual teachers will make this judgment call on their own. Now that you've got a good study suggesting that this method might work, you can think over your own teaching world–your students, your curriculum, your approach to teaching–and see if this technique fits.
In case you decide to do so, I will offer three additional suggestions.
First: check out Gollwizer's work on "implementation intentions." His idea overlaps with Chen's work, and would pair with it nicely.
Second: I'm a little concerned that Chen's list of proposed study strategies included two options we know don't help–reviewing notes and rereading the text. (If my skepticism about those two methods surprises you, check out Ian Kelleher's post here.) Your list of study strategies should NOT include those suggestions.
Third: as always, keep working memory limitations in mind. The kind of meta-cognition that Chen outlines can clearly benefit students, but it also might overwhelm their ability to keep many ideas in mind at the same time.
However, if we can prevent working memory overload, this strategy just might help bridge the gap between "I taught it" and "they learned it." As is so often the case, a key plank in that bridge is: asking students to think just a little bit more..
tags: classroom advice / metacognition / working memorycategory: L&B Blog
Isabella Erickson's mom planned to spend what would have been her daughter's 13th birthday with a small cake and likely some tears.
Instead, friends and family, including some who traveled nearly three hours from Wisconsin, gathered Monday with Isabella's classmates at Plank Junior High School in Oswego to honor her life on her birthday. The school, where Isabella would have been in seventh grade, sold balloons to raise money for a small memorial bench and tree for Isabella and, if necessary, other students in the future.
"It's overwhelming," said Isabella's mom, Anya, who was dressed in her daughter's beloved tie-dye. "I'm trying so hard not to cry."
Isabella, from Montgomery, died after an all-terrain vehicle crash July 4 in a rural area southeast of Springfield. Her father, John, a passenger in the ATV, was injured, and both were taken by helicopter to a Springfield hospital.
Since the crash happened over the summer, many students never got any kind of closure and had asked for a memorial for their friend, said Plank Junior High Principal Jim Martin. Isabella is the first student Plank has lost in its 10-year history, he said.
"We talk a lot about being a school community," Martin said. "And she's family."
After a short ceremony Monday that included a song from the seventh-grade choir, students and staff released about 500 tie-dye balloons outside the school. Isabella's mom, failing to hold back tears, gave and got hugs from nearly everyone in sight.
Many, including Martin, wore T-shirts they tie-dyed together after school one day.
Isabella's family had asked students to wear tie-dye clothes to her wake. She had saved her allowance money to buy a tie-dye hoodie that she wore "every chance she got," Anya said, and is buried in the sweatshirt.
She was a talented artist, her mom said. She worked in a variety of art forms, including sculpting clay and drawing big, graffiti-style letters she taught herself to create.
She made hundreds of loom-band bracelets before her death, according to Community Unit School District 308, and Isabella's mom had planned to make them available to students.
Isabella included everyone in her group of friends, and reached out to those who felt left out, Anya said. She was also a big hugger.
"They felt safe with her," she said.
sfreishtat@tribpub.com
Twitter: @srfreish